We're Here to Help You!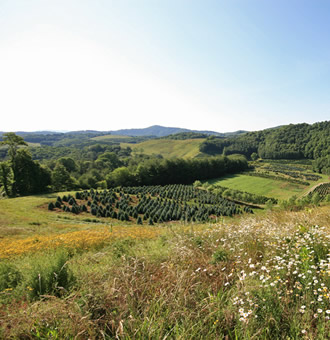 At Barr Evergreens, we're happy to answer any questions you may have and help you choose the perfect product.
On our site you can find a number of informative articles and tips on a variety of topics including proper tree care, tips for finding the best trees on the lot, the advantages of real trees over artificial, and much more.
And of course, if you still have questions you can contact us through our site's
contact form
, through email at
info@barrevergreens.com
, or by calling us at
336-982-3015
or
800-991-3326
.
Important Articles:
Tree Care
Real vs Artificial
Trunk Splitting
Retail Lot Set-up