About Our Employees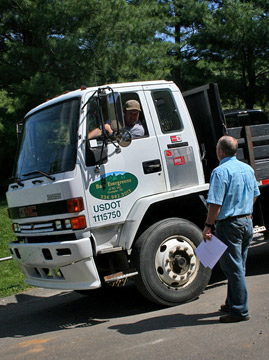 Rusty and Melissa Barr are the owners of Barr Evergreens of NC. Rusty has grown up in the Christmas Tree industry and is heavily involved with everything that happens on the family farm.
He is also active with the Ashe County Christmas Tree Association, the North Carolina Christmas Tree Association, and the National Christmas Tree Association.
Melissa and Jeannette Cox handle everything in the office including generating quotes, taking orders, coordinating shipping, and answering all inquires. They are the ones that you are most likely to get if you call in!
Other employees include Wilson and Tony, along with a number of field workers, all of whom have worked for Barr Evergreens for numerous years.
Overall, the Barr Evergreen TEAM has many, MANY years of experience. This is vital when it comes to growing great trees and getting them to market in the best possible condition. It is also important when it comes to client relations.
When you do business with Barr Evergreens, you know that you are doing business with somebody who cares about you and the success of YOUR business.